Marinus Homes is the first in Hungary to implement the quantity production of high-quality houses built on a concrete floating base, ensuring nearly the same stability as on land. These floating houses can be used not only as residental real estate but also as commercial property. The lightweight superstructures that meet shipping standards and modern building energy regulations are perfect for relaxing at any time of the year.
The high-quality, turnkey family of floating houses that range from 50 to 150 sqm, can be used well in our shallow waters, and the technology also enables road transport and fast, local assembly.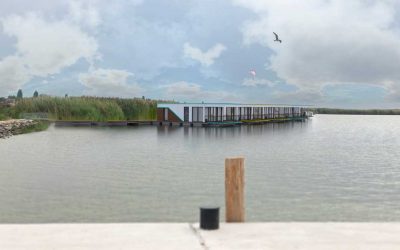 In 2021, we will install the first ten-house floating house complex on Lake Velence. The operation of the residential park provides a private atmosphere, shore services (parking area, barbecue, park), and safe operation. The four-season houses offer a suitable place...
read more