The residents of floating houses installed on rivers or stagnant waters can simultaneously enjoy the freedom and uniqeness of the aquatic lifestlye, as well as the benefits and security of the coastal infrastructure.
In the creative and demanding reinterpretation of our living spaces, the "living area" formed by the floating house, the water surface, the waterfront and the panorama is perfectly adapted to the expectations of today's users. The well-varied spaces and exclusive construction of our houses and buildings installed on water create a brand new quality in the aquatic way of life. The water-mounted pontoons we have developed are resistant to ripple and provide terrestrial stability to buildings.
Advantages
Can be installed on shallow waters due to the small dive.

Suitable for a variety of purposes, including residential, office, catering or service purposes.

Custom building spaces can be created on individual pontoon sizes.

Optional supplementaries: terrace pergola, floating pier, floating garden, sauna, wellness pontoon.

Easy, quick to install and can be moved within the water surface.

Quality production can be ensured under operating conditions.

Environmentally friendly on-site installation due to prefabrication.

The modules can be transported by road without special permission.

It is possible to develop an environmentally friendly solution and use renewable energy.

No building permit required for installation.

Modern mechanical solutions can be used in the houses.
Types
Concrete pontoon elements that can be connected in several shapes and sizes can be assembled in countless variations and sizes, just as building spaces that are also built from modules. We initially designed four basic types. 
MAR 2 : one-storey, 1-bedroom floating house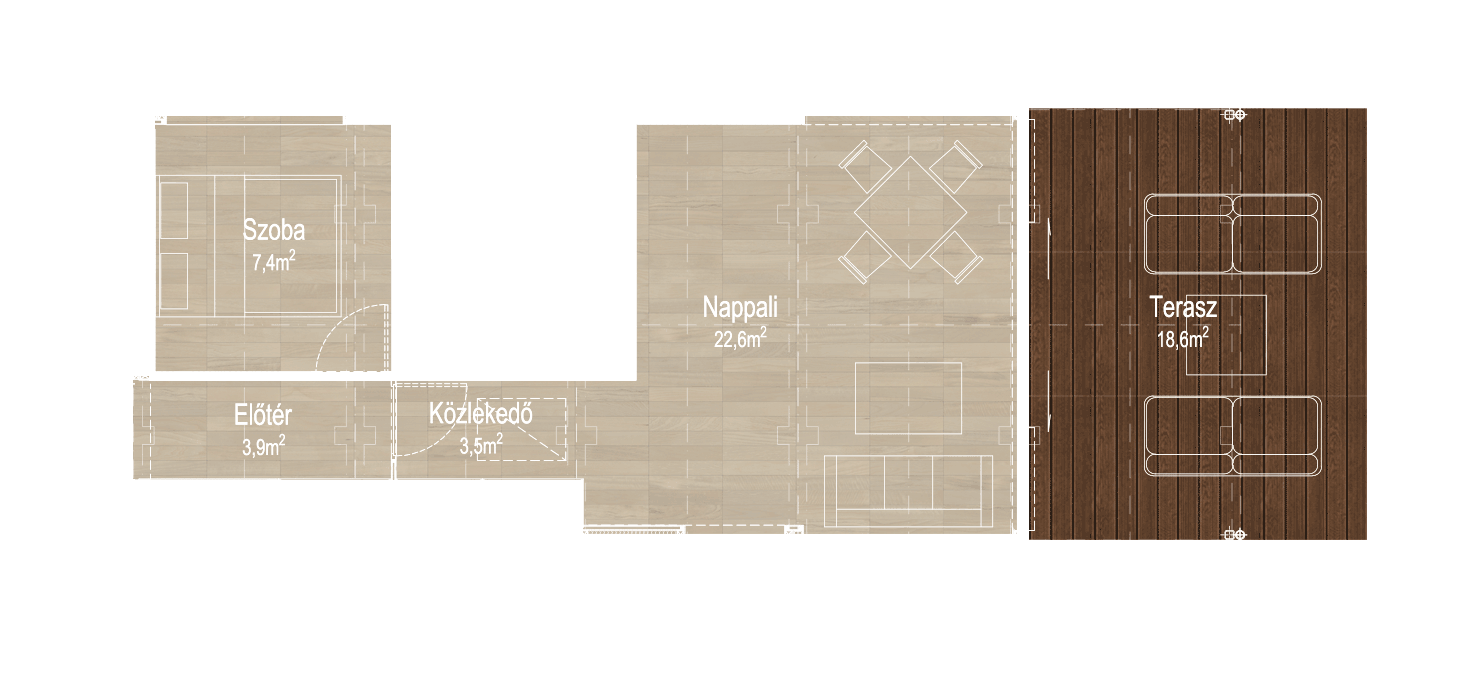 5 x 12,5 m platform
42 m² living area
18,6 m² terrace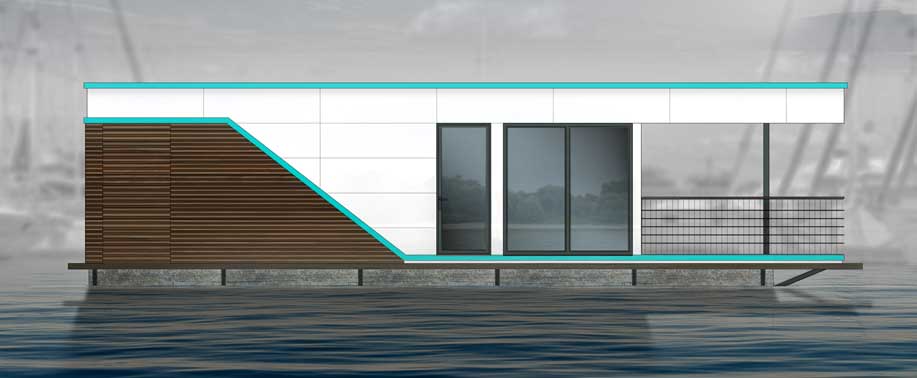 MAR 3 : one-storey, 2-bedroom floating house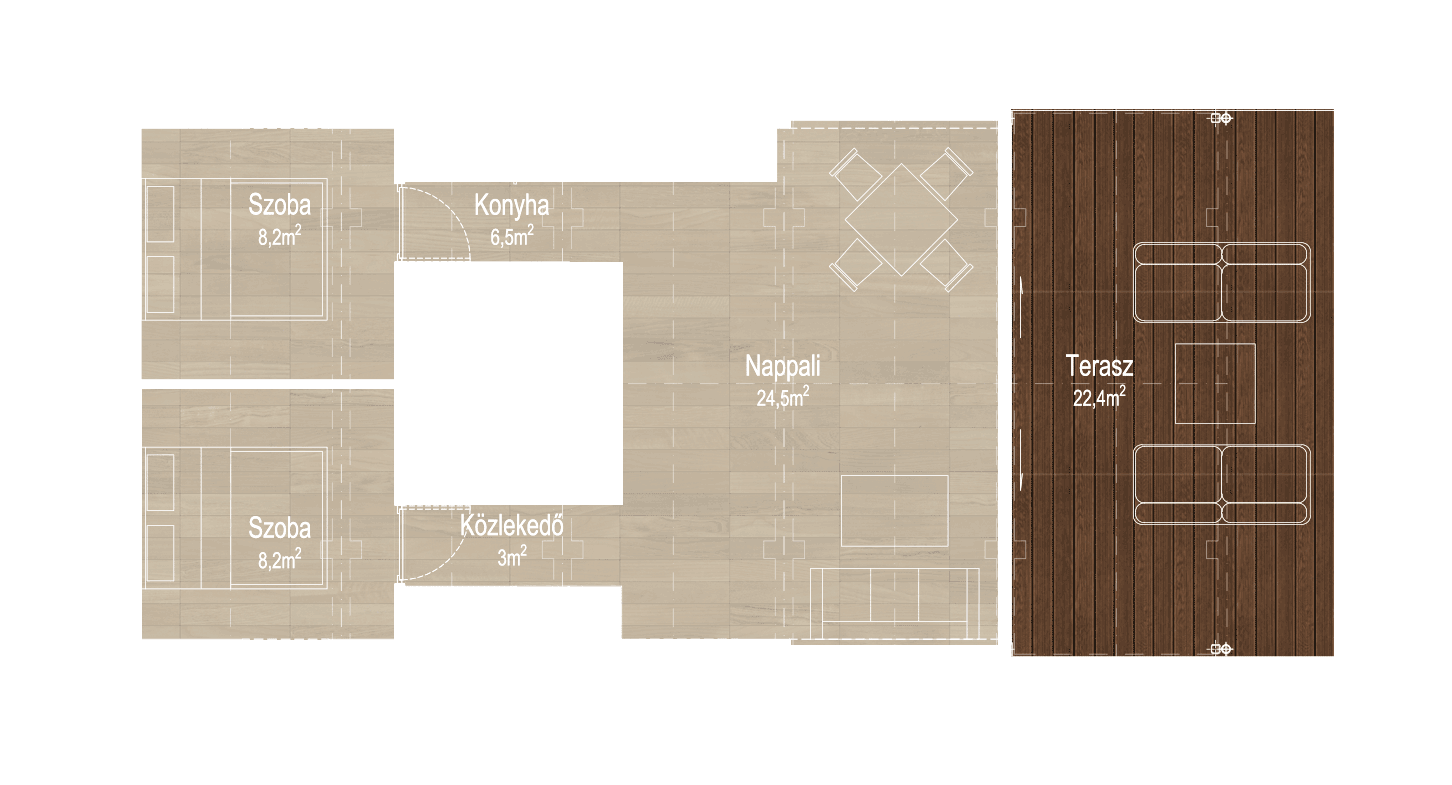 6,25 x 12,5 m platform
54,8 m² living area
22,4 m² terrace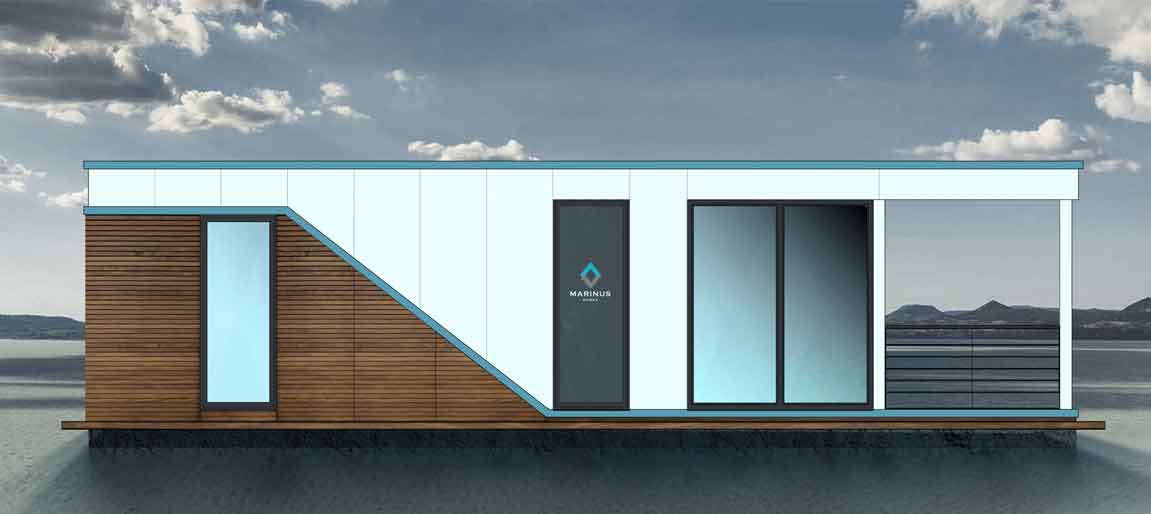 MAR 4 : two-storey, 2-bedroom floating house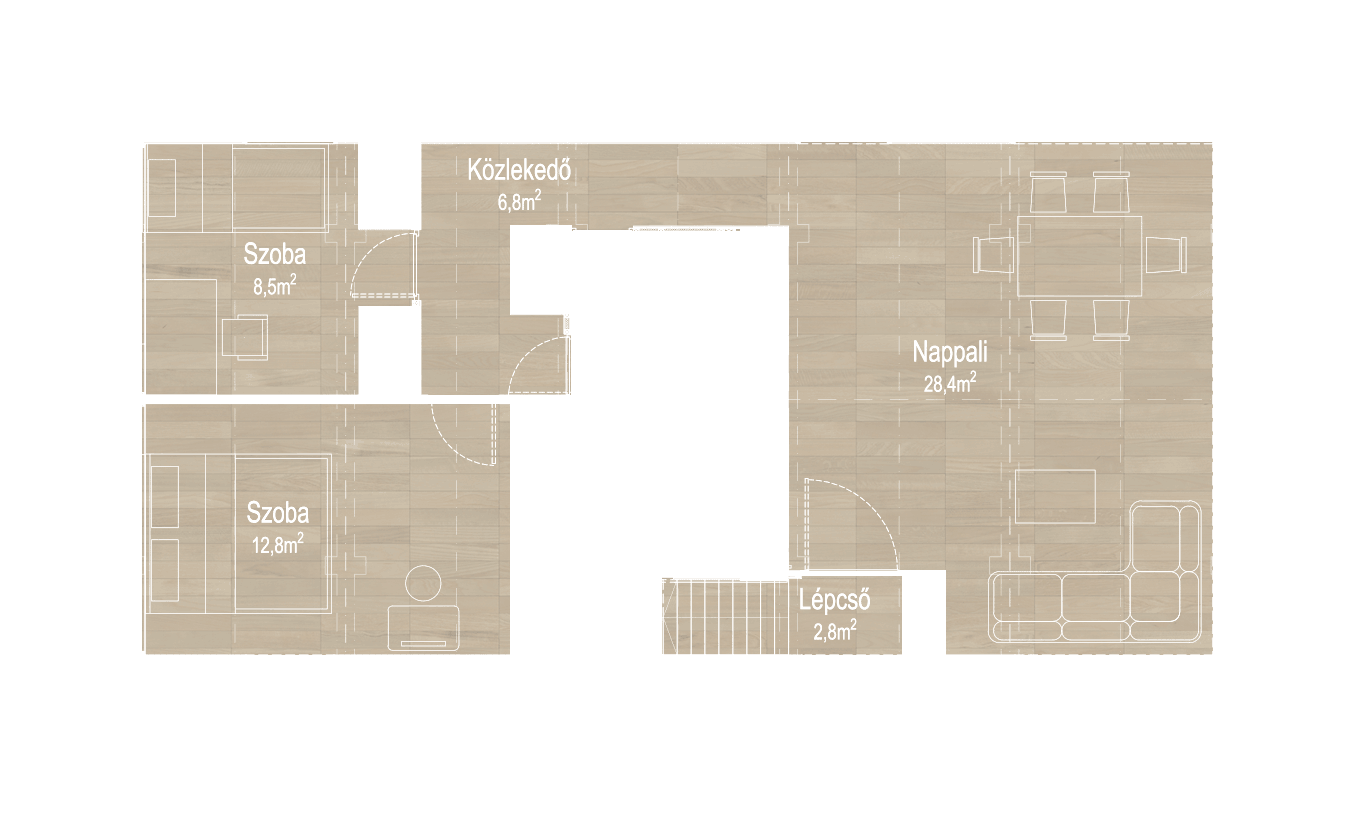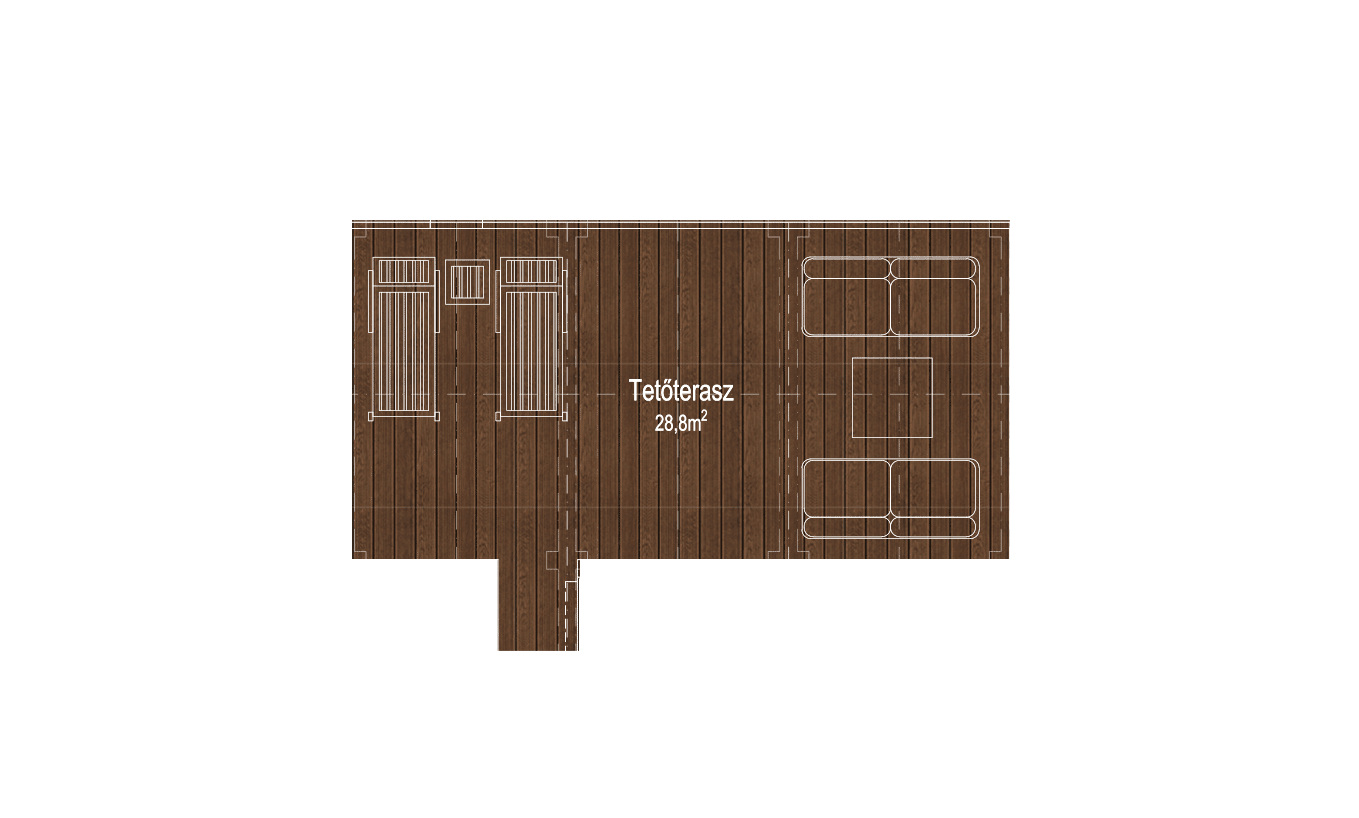 6,25 x 12,5 m platform
65 m² living area
28,8 m² roof terrace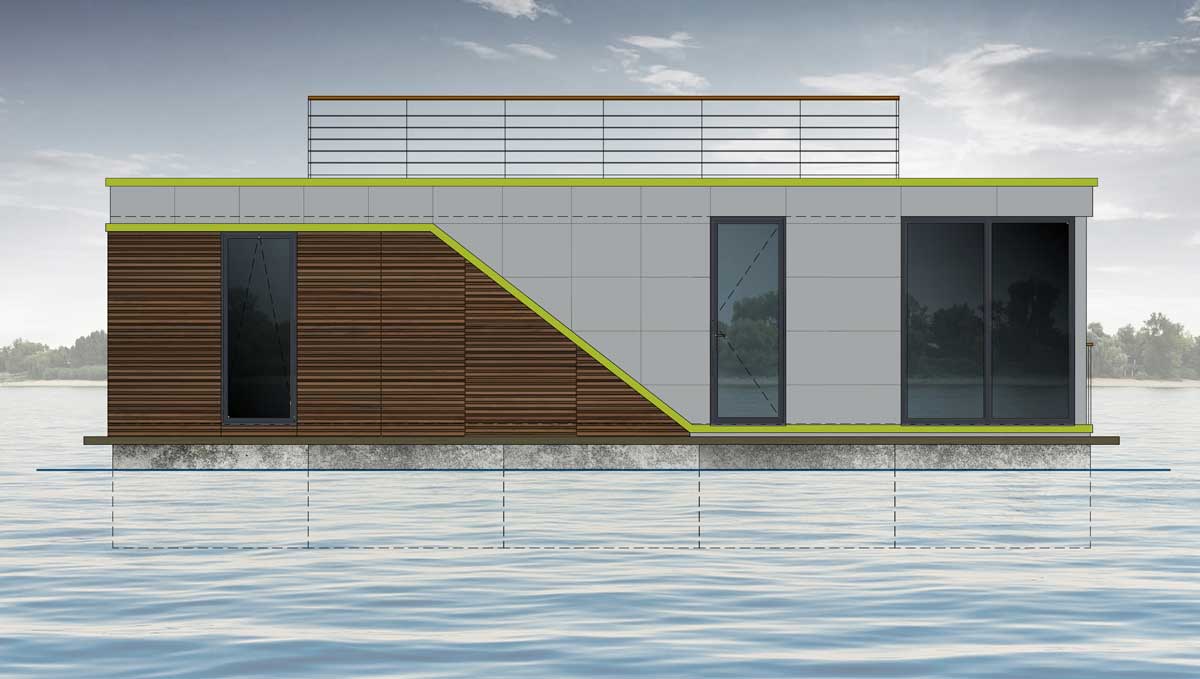 MAR 5 : two-storey, 2-bedroom floating house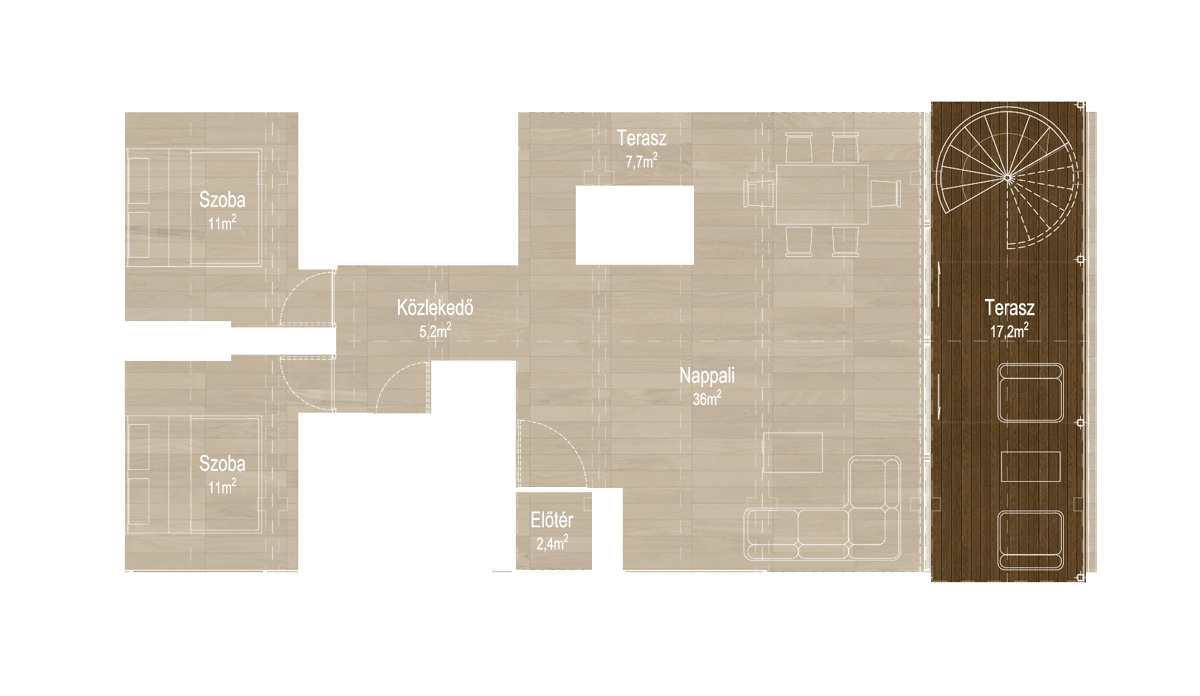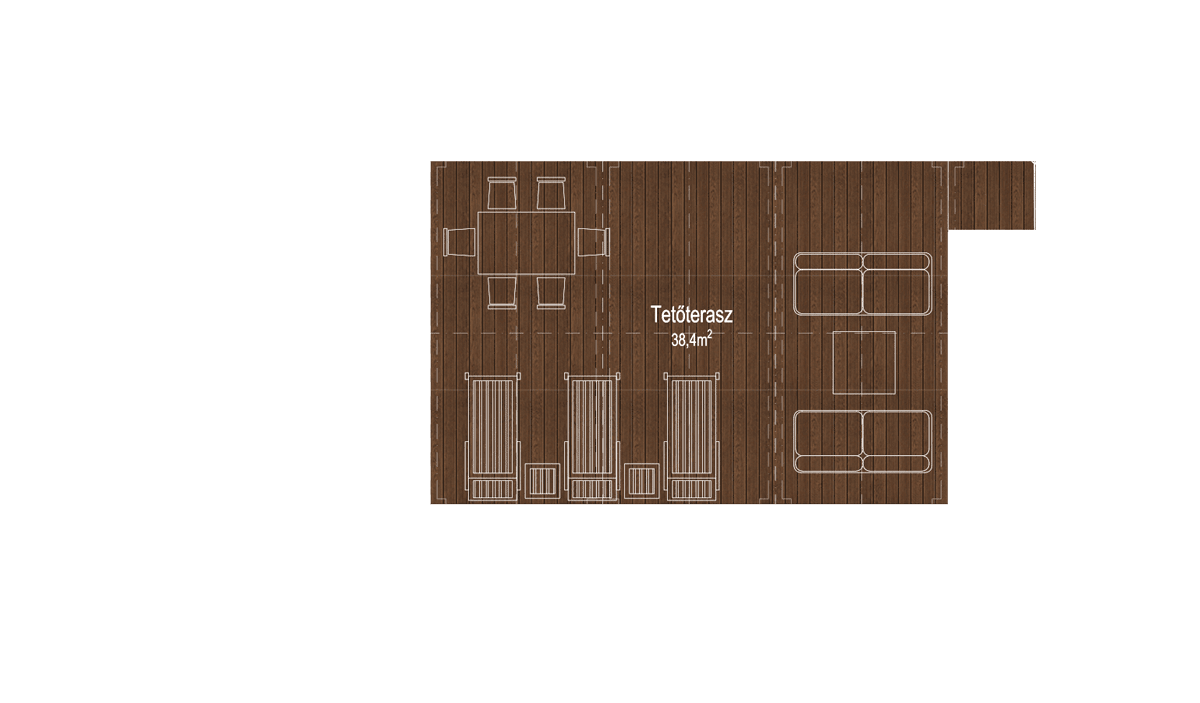 7,5x 12,5 m platform
82 m² living area
56 m² terrace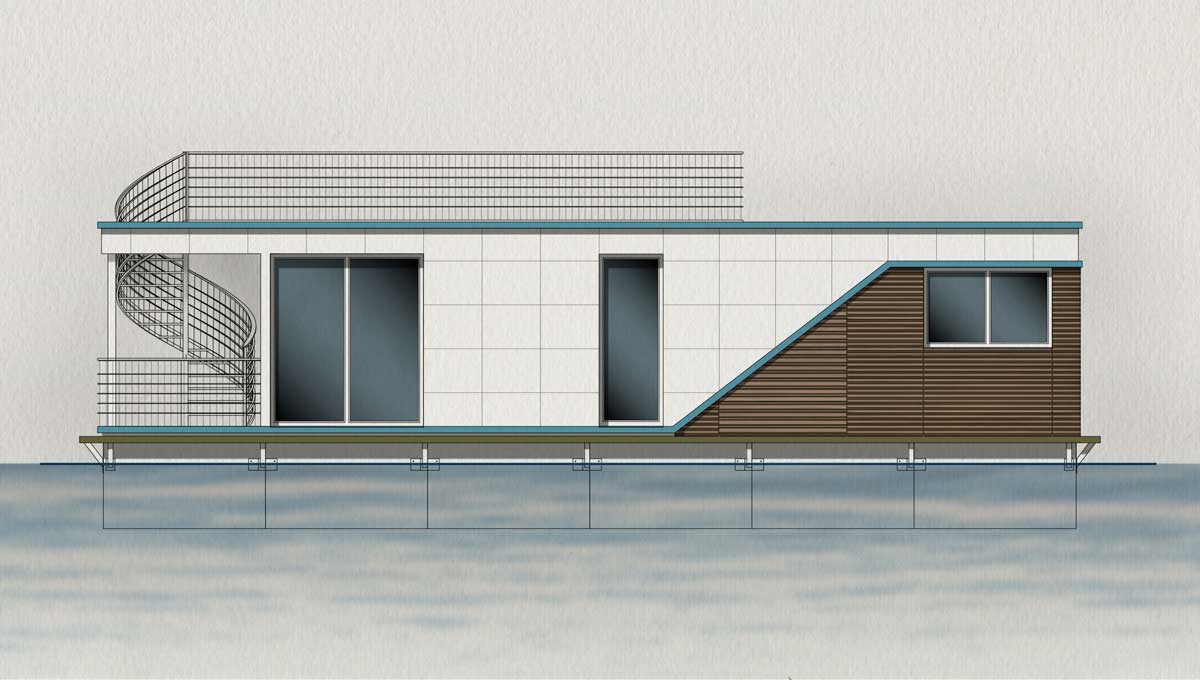 You choose the type that suits your needs the best


Our developers create your personalized plan according to your individual expectations (interior design, doors and windows, exterior cladding)
Our specialists prepare the modular elements of the float and the superstructure

After delivery, the float and superstructure are assembled on site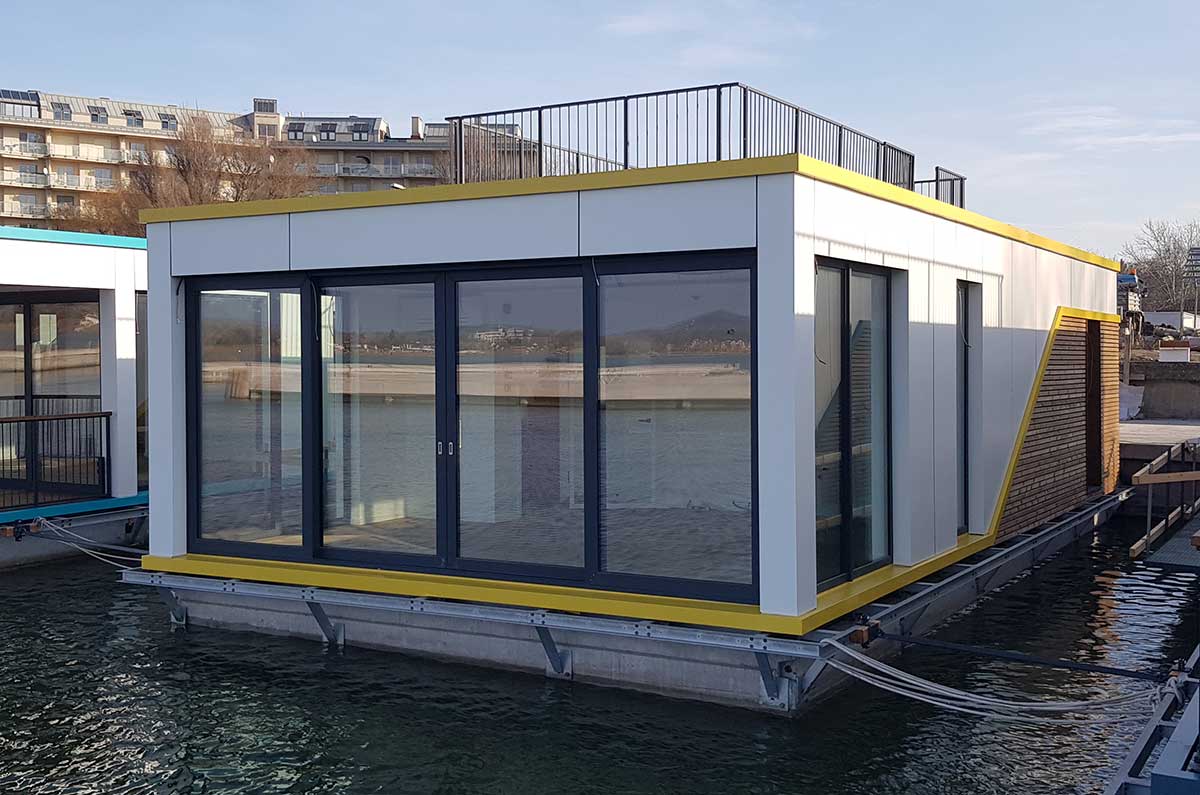 Our products can be defined as low-energy floating or barge houses, so they can be approved by the National Transport Authority. They are not considered as edifice from a construction point of view and are not subject to construction laws and regulations.